Finnair is taking a more pessimistic view of the potential impact from the coronavirus outbreak, expecting it to result in significantly lower operating profits for the first half.
It is looking to trim costs by €40-50 million ($44-55 million) to cope with the threat to its revenue streams, and is considering measures such as temporary lay-offs, recruitment adjustment, and changes to sales and marketing activity.
The airline had initially predicted, just two weeks ago, a relatively limited impact from the outbreak, and still intended a 4% capacity increase for 2020.
But in a revised outlook it says the situation is "fast-developing" and that coronavirus is having a wider than estimated effect on the air transport market.
It has already backed away from its capacity plans, and says it will adjust capacity to meet demand – without indicating how great that demand might be.
But the airline believes its comparable operating result for the first quarter will be lower than the previous year, and that there will be a negative impact on revenues in the second quarter, leading to a "significantly lower" operating result for the period.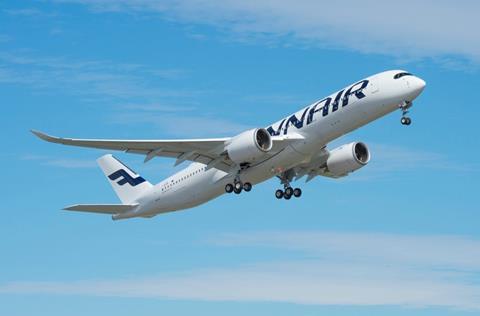 Finnair is exposed to the coronavirus through its Chinese and other Asia-Pacific operations, as well as its short-haul network given the spread of the outbreak to Europe.
"It is difficult to foresee how the situation will evolve during the coming months," says chief executive Topi Manner.
"As the coronavirus situation has entered a new phase with outbreaks in several new countries, we will take appropriate measures to adapt our costs, operations and resources to better match our revenues."