Finnair expects to be closer to a normal operating environment by next summer, but the delayed opening of its Asian network means Hong Kong and other Chinese routes will lag.
Chief executive Topi Manner says the second half of 2021 proved there is "great pent-up demand" for travel, and that the carrier is recalling employees from furlough and opening new long-haul routes including Tokyo Haneda, Busan, Dallas and Seattle.
Finnair's full-year performance resulted in a comparable operating loss of €454 million ($517 million) and a comparable operating loss of €469 million.
Revenues for the year to 31 December 2021 reached €838 million.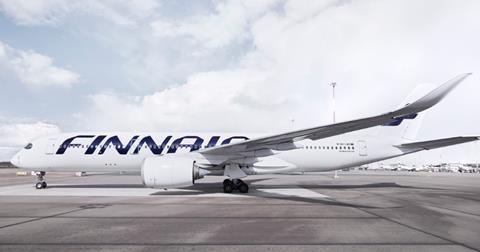 Although travel with Europe and to the USA is open, Asia remains "highly restricted", the carrier states, apart from such countries as Thailand, Singapore and India.
"There is prolonged uncertainty of when China or Hong Kong would be opening for travel," it says, but the airline estimates that other Asian markets will gradually become available towards the end of the second quarter of this year.
Finnair says the latest variant of coronavirus, the 'Omicron' mutation, is having a "notable but short-lived adverse effect" on revenues and costs for the first quarter.
"Ongoing travel restrictions will continue to soften demand, particularly to and from Asia," it adds.
Finnair says that, owing to these factors, as well as increasing fuel prices and the costs of ramping-up capacity, its comparable operating loss for the first quarter will be "of a similar magnitude" to that of the first quarter of last year.
It also reiterates its previous estimate that the comparable operating losses will continue during the entire first half of 2022.
Finnair estimates that the operational environment in the second half of the year will be closer to the pre-crisis era, it expects a return to pre-pandemic capacity levels will occur in 2023.