Finland's government is preparing to provide a loan of up to €400 million ($486 million) to flag-carrier Finnair, to support the airline's liquidity.
The facility is intended to allow Finnair to access the funds should its cash or equity position fall below certain limits.
This planned support – in the form of an unsecured hybrid loan – still depends on approval from the government as well as the European Commission.
Finnair says the terms and conditions of the loan have yet to be finalised.
Its equity amounted to €940 million at the end of the third quarter on 30 September 2020, and the company held cash reserves of €725 million.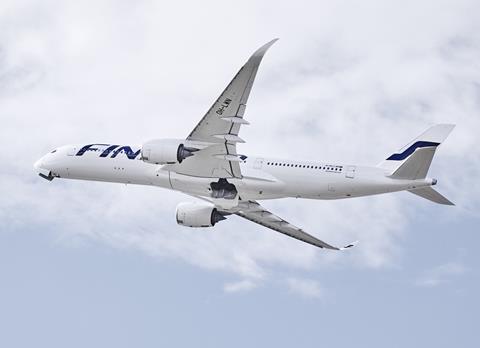 Chief executive Topi Manner says the airline is preparing a "range of scenarios" for 2021 as it reconstructs its operations.
Manner says the hybrid loan would be an "important facet" towards ensuring financial stability should the recovery proceed more slowly than forecast.
"This facility will help to ensure that we can get through the pandemic period regardless of which scenario realises," he says, pointing out that the airline had a strong balance sheet and cash position when the crisis emerged.