US start-up cargo carrier 7 Air is intending to commence services in February next year, using a fleet of Boeing 737 converted freighters.
The prospective Florida-based airline is intending to conduct all-cargo operations primarily out of Miami to US, Caribbean, Latin American and Canadian destinations.
It aims to acquire an initial 737-700 or -800 and expand the fleet to three aircraft within a year of certification.
"The company does not anticipate further fleet expansion at this time," it adds in a filing to US regulators.
7 Air indicates that it is confident about meeting the Department of Transportation's financial fitness criteria, stating that it has an $8 million line of credit from Oklahoma-based Haines Capital Group, all of which remains available.
It adds that its proposed business will provide 7 Air with a "reliable and substantial stream of revenue" from the outset.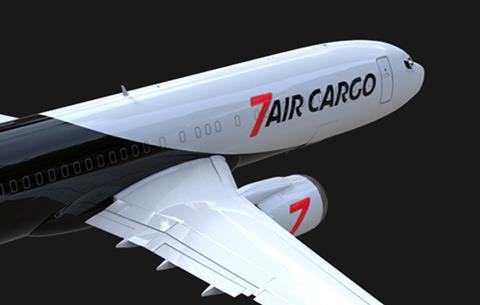 7 Air is owned by Xtreme Aviation Holding, which also has an aircraft leasing entity, Aventus Air Leasing II, as well as maintenance companies and repair stations in Florida.
Xtreme Aviation Holding is, in turn, owned by five individuals, including three with stakes of around 30%: Amasvido Rodriguez, the chief executive of 7 Air, Jose Rodriguez, the primary director of Aventus, and Carlos Cock, listed as 7 Air vice-president of marketing. The balance of 9% is jointly held by Juan Pantoja and Yadira Puga.
Several of 7 Air's senior personnel were previously with Florida's Global Crossing Airlines.