Closer air transport ties between Canada and the United Arab Emirates are being further tightened with a codeshare agreement between Air Canada and Flydubai.
The two sides have increased co-operation with Emirates opening a new route to Montreal – its second service to Canada – and Air Canada's cargo division is enhancing a freight interline partnership with its Emirates counterpart, SkyCargo.
Flydubai, with which Emirates has a broad codeshare pact, has unveiled its own partnership with Air Canada.
While the tie-up has yet to receive final regulatory clearance, the airline says it will put Air Canada's 'AC' designator on nine routes from Dubai.
These routes will include services to the Gulf destinations of Bahrain, Dammam, Jeddah, Medina and Muscat, as well as the Asian cities of Colombo and Karachi.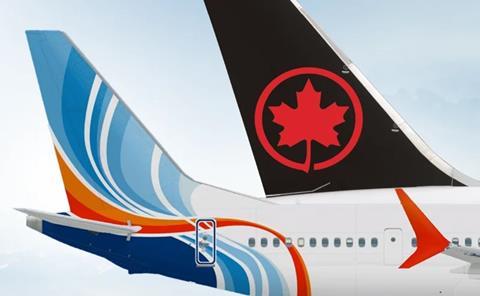 Flydubai adds that an interline arrangement will enable passengers to "seamlessly connect" to over 60 destinations to which the carrier flyies.
Air Canada executive vice-president for revenue and network planning Mark Galardo says the codeshare with Flydubai is a "perfect complement" to its relationship with Emirates.
He also points out that it offers increased connectivity to the Middle East and Indian subcontinent, a "growing source of immigration and travel" to Canada.