Middle Eastern carrier Flydubai is formally seeking authorisation for a codeshare arrangement with US carrier United Airlines.
The codeshare would initially cover some 20 Flydubai destinations beyond the United Arab Emirates, according to a filing with the US Department of Transportation.
Most of these destinations are in Saudi Arabia, but the agreement would also cover a number of other key Gulf and Middle Eastern cities – among them Amman, Doha, Manama, Muscat and Kuwait.
Flydubai is also seeking codeshare to the Eritrean capital Asmara.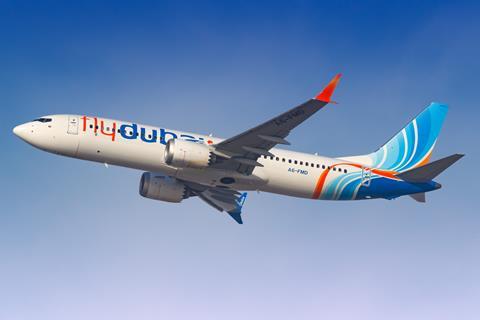 The application is in the context of United Airlines' commercial tie-up with Emirates, which the two operators unveiled last year.
This was linked to United Airlines' route from Newark to Dubai.
As part of the co-operation, United Airlines and Emirates sought their own extensive codeshare arrangement with a filing at the beginning of this year.
This included a large number of United routes from cities including Chicago, San Francisco and Houston, while Emirates would offer codeshares on routes from Dubai.
Emirates has strong links with Flydubai and the United codeshare with the smaller operator – which has a fleet of Boeing 737s – complements the broader agreement.
United and Flydubai state in the application that the codeshare will "enhance travel opportunities" for passengers travelling beyond the UAE to Africa, the Middle East, India, and southeast Asia.