Norwegian operator Flyr is applying to US regulators to operate services in the North American market.
The carrier is seeking a permit to conduct non-scheduled charter and wet-lease operations "in and out" of the USA, it states.
Flyr has been looking to branch into other activities to support its regular business during low-activity seasons.
It says there is a "shortage of aircraft and crew" in the North American market, and an increased demand for charter and wet-lease services.
Flyr is applying to the US Department of Transportation for permission to carry out such flights.
Newly-appointed chief executive Brede Huser says Flyr can "deliver an attractive product" with "state-of-the-art aircraft" and "professional crews".
He says "many" customers have approached the company, and Flyr aims to offer the additional services from November next year.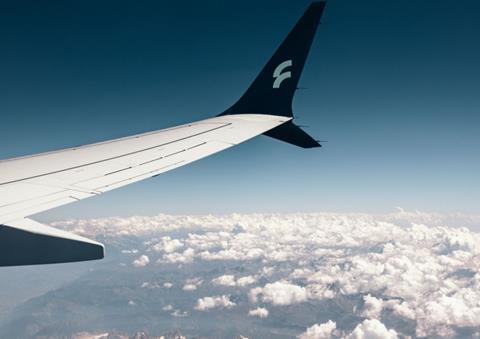 Flyr is diversifying its operation to "reduce risk", it states, and build a "financially sustainable" airline.
Facing financial pressure, the carrier cut back its services for the winter in a bid to reduce costs, and it has recently undergone another round of capital-raising.
The airline uses a fleet of Boeing 737 Max and 737-800 twinjets.
Huser says the opportunities in North America will "secure revenue" during the low season in Europe, while also giving its personnel the chance to work in other parts of the world.