Alitalia will need to evaluate carefully future transatlantic alliances as part of its strategy when the restructured company emerges from the air transport crisis, Italy's economic development minister states.
Minister Stefano Patuanelli says the reshaped carrier's business plan needs to "focus strongly" on long-haul transport, with "new" transatlantic alliances among the considerations for the management team – adding that he does not believe "stand-alone" is an option.
He did not elaborate on the alliance remarks while addressing the upper house of the Italian parliament on 7 May, but said: "I believe long-haul is one of the big assets in which to invest."
Alitalia is a member of the SkyTeam alliance but was absent from a transatlantic joint-venture pact approved last year between SkyTeam carriers Delta Air Lines, Air France and KLM, which also included Delta's UK partner Virgin Atlantic.
Patuanelli said the airline, which is set to be nationalised after failing to secure further private investment, has 113 aircraft. Analysis is under way on reinforcing the airline's cargo fleet, given the recent understanding – from the coronavirus crisis – regarding the importance of the freight sector.
"There is no downsizing of the company," insisted Patuanelli, but pointed out that the airline has been flying for more than a year with a fleet of fewer than 100. Efforts by Alitalia's commissioner to reach agreements in the leasing market have saved over €115 million, he added.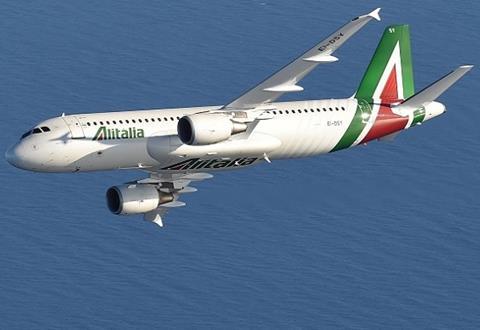 Italy's population and economy have been particularly badly hit by the coronavirus outbreak and Patuanelli, while being careful to avoid clumsy phrasing, said the current crisis in air transport could have knock-on benefits for the Italian carrier.
Although the fleet for the restructured Alitalia will initially be "adequate", he said, the present moment is "favourable for investments" and the airline should be "ready to find new aircraft on the market".
"Obviously I don't want to say that [the coronavirus crisis has] a positive aspect," he said, but stated that Alitalia's has previously been "left at a disadvantage", because of its burden, whereas the crisis has resulted in an "equal competitiveness" with other companies.
"The intention of the government is not yet-another rescue attempt but a revival of the flag-carrier," he stressed.
Alitalia will be established as a new company with public funds, he said, with "not less" than €3 billion of initial capital, while employment will be protected as far as possible. Various business divisions will be leased to "speed up" the process, he added, and the commissioner is examining the detail of this strategy.
"We want to equip that company with a real plan to revive the air transport market," said Patuanelli.
"It is clear that, at this moment, [air] transport is completely stopped. But it must be ready, through a fleet already transferred [to the new airline], to fly as soon as the market segments re-open."