German-based start-up operator USC is intending to operate Airbus A340 converted freighters, and has reached an agreement on the modification with the UK's Avensis Aviation.
USC is located in Frankfurt and aims to serve long-range routes with A340-300s and -600s from this summer.
It is intending initially to conduct wet-lease passenger flights but eventually offer converted freighters.
USC has opted for the Avensis full-size main-deck cargo door, becoming the launch customer for the conversion.
Avensis says the modification – which it designates Navis PTF – comprises an "industry first plug-type" door, plus a Class E cargo compartment, cargo-loading system, and a rigid 9g barrier.
The product also includes a separate crew cabin.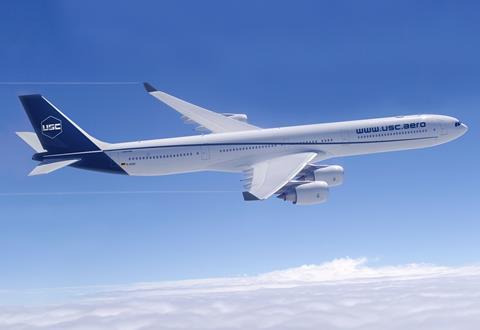 But Avensis will first provide an interim option, converting the aircraft to a Class E freighter with its Medius PTF product.
This will allow USC to start operating revenue cargo services while the Navis conversion parts are in production.
"With reduced conversion downtime, while enabling a more flexible, faster and cost-effective operational performance, Navis is the new [passenger-to-freighter] cargo-door conversion benchmark," says Avensis.
Chief executive Cristian Sutter says the A340 presents a "competitive" freighter platform for the express cargo market, with a combination of payload, volume and performance on long-haul routes to such markets as Asia-Pacific.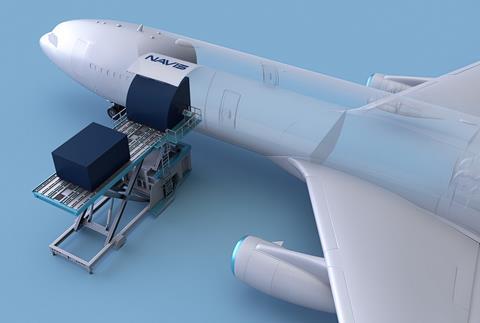 "[Our conversion] is aimed at lessors and established cargo airlines that demand a permanent, innovative and cost-effective [passenger-to-freight] solution," he adds. The electrically-operated main-deck door is lightweight, the company claims, adding that the locking mechanism also makes the modification "safer".
Airbus delivered 377 A340s, including 131 A340-500/600s, and its latest backlog data indicates a total of 200 remain in operation.