Montenegro's government has acted swiftly to start establishing a successor to the country's defunct flag-carrier Montenegro Airlines.
The carrier ceased operations on 26 December after the government refused to continue supporting the heavily-indebted company.
But the government has formally registered a new company, depositing €4 million ($4.9 million) in founding capital for an entity named ToMontenegro.
Podgorica-based financial institution Erste Bank has issued a certificate of payment for the deposit which, it says, took place on 31 December.
"This certificate is issued for the purposes of establishing the legal entity ToMontenegro," it adds.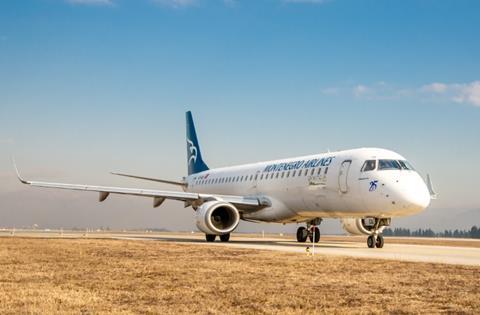 Montenegro's government says finance minister Milojko Spajic recently met with the German ambassador, who had shown particular interest in the airline situation.
"The ambassador pointed out that tourism is a very important branch of the Montenegrin economy, and that it is therefore necessary to ensure good transport connections between Montenegro and the rest of Europe," the government says.
It adds that the minister had responded that a new airline would need to be "economically sustainable" and established "as soon as possible".
Spajic states that the initial capital of the new carrier will total €30 million.
"We had to react quickly to save the maximum from [Montenegro Airlines]," he says, and a "good number of employees" from the collapsed company will be rehired for the successor.
But he adds that the new carrier's name, logo and other aspects are "subject to change" and the government is inviting submissions, with a promise to give the "final word" to the public.