Serbia's government has reinforced its position in flag-carrier Air Serbia, as the air transport system of the former Yugoslavia continues to suffer with the collapse of Montenegro Airlines.
Air Serbia emerged in 2013 as the former Jat Airways – a successor to Yugoslav operator JAT – underwent a revamp through investment from Abu Dhabi's Etihad Airways.
As a result Air Serbia operated as a joint venture with the Serbian government owning 51% of the airline and Etihad holding the balance.
But the government has opted to recapitalise the airline, increasing its share to 82% and consequently reducing Etihad's to 18%.
Air Serbia says the investment is intended to "eliminate disturbances" resulting from the effects of the pandemic.
Etihad had invested in the airline at a time when it was acquiring interests in several operators, although this strategy has proven controversial after the collapse of Air Berlin and Jet Airways, and the descent of Alitalia into another administrative process.
Air Serbia chief Duncan Naysmith says the government's intervention creates the "foundations" for "uninterrupted business" and a platform to continue measures to "rationalise" the airline's operations.
"Air Serbia will be able to overcome difficulties, strengthen its position as a leader in the region and continue to provide direct and an indirect contribution to the Serbian economy," he adds.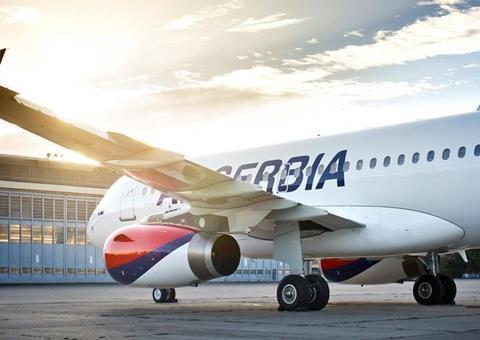 Fragmented by the break-up of Yugoslavia and the armed conflicts of the 1990s, the indigenous air transport system in the region has struggled to survive in the form of separate carriers, faced with such pressures as the competition from budget airlines and, most recently, the onset of the pandemic.
While the Serbian government has underpinned its national carrier, the government of Montenegro has opted not to continue financing its own operator, Montenegro Airlines, which subsequently ceased flights on 26 December.
Croatia's government has chosen to recapitalise its flag-carrier, Croatia Airlines, with participation in a new share issue and a loan, following a mid-December state decision.
The financing of the airline is intended to address liquidity problems faced by the carrier as a result of the impact of the pandemic.
Slovenia's primary airline Adria Airways – another operator whose roots preceded the break-up of Yugoslavia – collapsed a little more than a year ago, in September 2019, some three-and-a-half years after a privatisation effort.
Another flag-carrier, MAT Macedonian Airlines, ceased operations more than a decade ago and – despite government plans – has not been replaced with a successor carrier, while attempts to establish a sustainable airline in Bosnia have had mixed success.
Air Bosna, later B&H Airlines, stopped operating in 2015. The most recent carrier in the country, FlyBosnia, has parked the Airbus A319 it had been using, according to Cirium fleets data, with services instead operated by wet-lease specialist GetJet Airlines.