Grounded Malaysian carrier MYAirline is in discussions with investors about shoring up its funding with the aim of resuming operations.
The carrier, whose flights have been suspended since 12 October, says it is focused on securing a recapitalisation package.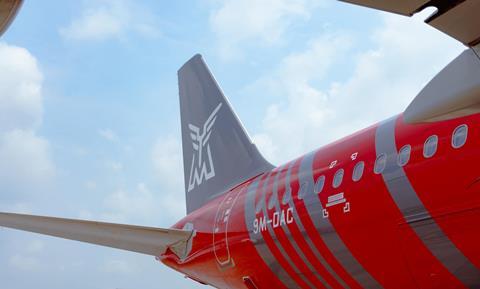 "We have received over 15 proposals from potential investors, two of whom are in advanced stages of negotiations," says MYAirline.
"The team is working around the clock to finalise a recapitalisation package that will revive our operations. This will also facilitate the reimbursement of monies to affected passengers as well as payment of salaries and statutory dues."
The airline adds that it has also replied to 'show cause' notices from the Civil Aviation Authority of Malaysia and the Malaysian Aviation Commission (MAVCOM)
For the time being, the carrier's air operator certificate is suspended. MAVCOM has said that it is also considering a suspension of MYAirline's air service licence, which allows the carrier to sell tickets. Both documents are required for Malaysian carriers to operate scheduled services.
Meanwhile, Malaysian media reports indicate that some MYAirline staff have filed police reports about unpaid wages.
MYAirline alludes to salary issues, but stresses that no staff have been laid off. "MYAirline would like to reiterate that we have not terminated or placed any staff on unpaid leave since 12 October 2023 until today," it says.
"We do understand the difficulties faced by our staff and we would like to assure them that we are doing everything in our power to address their plight. We would encourage our staff to co-operate with us in this difficult time as we have their best interests at heart."
In addition to the airline's operational troubles, Malaysian media has reported legal difficulties for the carrier, with some of its backers apparently arrested as part of an investigation into financial irregularities.
MYAirline, originally conceived during the coronavirus pandemic, commenced operations in late 2022.
Cirium fleets data indicates that MYAirline has 10 Airbus A320s, all of which are in storage.