US operator Hawaiian Airlines is to use the Starlink satellite system to provide high-speed internet services on its aircraft, claiming to be the first major carrier to tie up with the network.
Starlink is the low-Earth orbit satellite network developed and deployed by private firm SpaceX, intended to enable internet access to remote locations.
Hawaiian Airlines says it will fit Airbus A330s and A321neos with the capability and will also provide it on Boeing 787-9s – although not the airline's inter-island 717s.
The carrier will use Starlink to provide complimentary broadband connectivity on transpacific flights, connecting its US and Asia-Pacific destinations.
"We waited until technology caught up with our high standards for guest experience, but it will be worth the wait," says Hawaiian Airlines chief Peter Ingram, promising "fast, seamless and free wi-fi" for customers.
"We will have the best connectivity experience available in the air."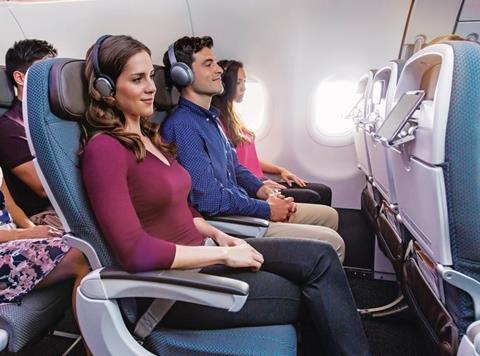 Passengers will be able to stream content, play games, and work in real time, the airline says, adding that the initial implementation phase has commenced and installation on select aircraft will begin next year.
"With Starlink, the in-flight experience is greatly simplified so that, once passengers step on board the [aircraft], the internet works seamlessly throughout their flight," says SpaceX vice-president of Starlink commercial sales Jonathan Hofeller.
He says Hawaiian's passengers will experience high-speed internet "the way we expect in the 21st century", and allow them to avoid "hassles" such as downloading content before take-off.