IAG carriers and US budget operator Southwest Airlines have agreed to purchase the entire production of sustainable fuel, over the course of several years, from a planned US biorefinery project in Mississippi.
Sustainable fuels technology specialist Velocys Renewables says it has entered a memorandum of understanding – which it aims to convert to a firm contract – to supply IAG's carriers with a third of the plant's annual output, along with a firm agreement to supply the other two-thirds to Southwest.
The Bayou Fuels biorefinery will use a combination of biogenic feedstock, renewable power, and carbon capture and storage in its fuel production.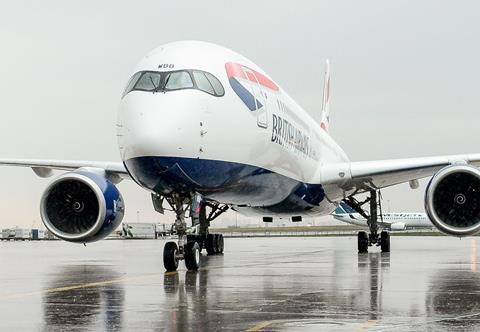 Over the course of 10 years from 2026, the biorefinery will supply IAG carriers with around 73 million gallons of sustainable fuel at a fixed price, producing about 192 million gallons of blended fuel.
Velocys says this represents about a third of its planned annual output, while the other two-thirds will be supplied to Southwest under a 15-year agreement – the longer term means Southwest will receive 219 million gallons, equating to 575 million gallons of blended fuel.
IAG's provisional agreement includes an option to invest in the project development.
Its fixed-price deal includes a price-support mechanism for greenhouse gas credits associated with the sustainable fuel production.
IAG chief Luis Gallego says the agreement is "another important step" towards achieving the company's aim of 10% sustainable aviation fuel use by 2030.
"Clear policy support is needed to attract investment to construct the necessary plants to deliver enough supply for the airline industry," Gallego adds. "This project has benefited from strong policy support from the US [government]."
Velocys says the IAG part of the agreement will generate some $800 million in revenues, and save 2.2 million tonnes of carbon dioxide.
"This long-dated offtake…will provide certainty of revenue for the project which should enable construction capital financing," says Velocys chief Henrik Wareborn.
Velocys puts the revenues from the Southwest offtake at potentially "multi-billion", adding that Southwest will guarantee a minimum price for tradeable greenhouse gas credits.
This will "de-risk a significant proportion" of the project's revenue stream, it adds. "The project may additionally benefit from the value of greenhouse gas credits if sold above the minimum price by Southwest."
Southwest will also be granted first-offer rights for "significant volumes" of sustainable fuel from future Velocys facilities as part of a long-term strategic partnership.
"As we work toward our ultimate goal of carbon neutrality by 2050, this offtake agreement will play an important role in our strategy to reduce our carbon emissions intensity," says Southwest vice-president of supply-chain management and environmental sustainability Stacy Malphurs.