IAG is forecasting that capacity will reach 45% of 2019 levels in the third quarter of this year and recover to 91% by the fourth quarter of 2022.
But the company is not providing any profit guidance for the full year 2021, citing uncertainty over the timing for lifting of travel restrictions.
It is modelling the capacity recovery by geographical region and certain key destinations and expects 2023 to be the earliest point when activity will return to pre-pandemic levels.
IAG is assuming a gradual easing of travel restrictions as vaccine take-up spreads, and travel corridors between countries to be introduced from the third quarter – initially in Europe and then North America, with other regions following in the first half of next year.
With leisure and domestic traffic recovering faster than premium and long-haul, the company expects passenger unit revenues still to be below 2019 levels at the end of 2022.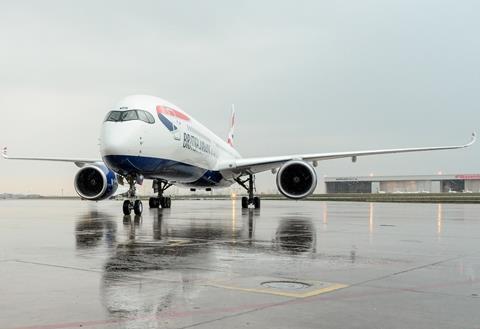 IAG's capacity assumptions exclude the contribution of Air Europa, although the company says it still expects the acquisition of the Spanish carrier to complete in the second half of this year.
The company has updated its various scenarios with the latest information available in July 2021.
It has considered the possibility of a more prolonged downturn – involving slower vaccine roll-out and associated travel restrictions – leading to a delay in the recovery of capacity.
This scenario models a "more acute" impact on the long-haul sector, and results in the capacity level assumed for the fourth quarter of this year not materialising until the fourth quarter of 2022.
IAG has also modelled a "sensitised" variant of this downside scenario to include the potential for a two-month lockdown being imposed over the winter 2021-22 period – based on the possibility that more virulent or vaccine-resistant strains of the coronavirus emerge during the pandemic.
Subsequent to this lockdown, says the company, capacity would recover gradually through to the end of the second quarter of 2022, at which point it would re-align with the projections of the downside scenario.
IAG forecasts that it would be able to meet financial covenants under all three models. It points out that it is "actively pursuing" a range of financing options to "add resilience" to the company's liquidity.
While the company took a €731 million impairment charge in the first half of 2020, relating mainly to 55 aircraft in the fleet – largely Boeing 747s and Airbus A340s – it did not recognise any impairment charge over the same period this year.
IAG adds that it has continued to secure successfully the financing arrangements for all aircraft delivered over the first half.