British Airways and Iberia parent IAG is converting options for another 14 Airbus A320neo-family twinjets into firm orders.
The options were originally disclosed as part of an agreement for up to 220 Airbus single-aisle jets in 2013.
IAG says the latest firming of options covers three A321neos and 11 A320neos.
The company had already placed separate orders for eight single-aisle aircraft – a pair of A321neos and six A320neos – in May, through a previous exercising of options.
IAG says the aircraft will be delivered over the course of 2024-25.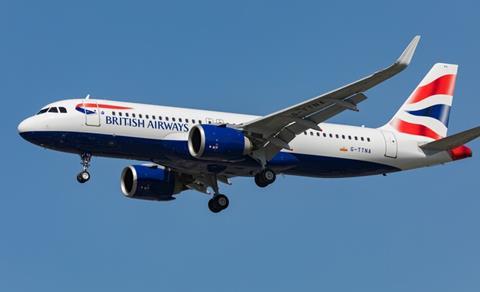 They will replace older A320 airframes in the short-haul fleet, although IAG has not specified which of its airlines will receive the jets.
"These modern, more fuel-efficient aircraft will bring both cost efficiencies and environmental benefits to IAG airlines," it states.
IAG's modernisation of its single-aisle operation led the company to firm an agreement for up to 150 Boeing 737 Max jets earlier this year.
This agreement includes 50 firm orders for 737 Max 10s and Max 8-200s.