British Airways and Iberia parent IAG is considering accelerating the retirement of older aircraft in the fleet – including some Boeing 747-400s and Airbus A340-600s – as part of the capacity-reduction measures being introduced to deal with the coronavirus outbreak.
Speaking during a 16 March briefing, IAG chief executive Willie Walsh said BA's 747-400 fleets, over 30 aircraft, Iberia's 16 A340-600s were among the aircraft which were "in effect fully depreciated".
"You should expect us to look at accelerating the retirement of those aircraft," he says, but he also points out that withdrawal candidates include some Aer Lingus A330s and around 20 single-aisle jets.
IAG is looking to cut capacity by at least 75% over the course of April and May, although Walsh states that this is not entirely driven by declining demand. The company had been experiencing an "encouraging" recovery in Asia-Pacific bookings over the last six or seven days, he says, but this is likely to be disrupted by new travel restrictions.
"Underlying demand would probably support a less-significant reduction in capacity," says Walsh, adding that "in many cases" the cuts are being imposed on the airlines by government restrictions which prevent carriers from operating.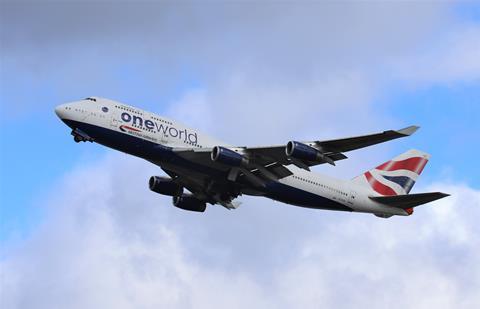 IAG is trying to plan for the recovery phase although the timing remains uncertain.
"Our analysis of the likely evolution of demand through 2020 is that we would not require all of the aircraft that we're temporarily grounding to come back into service," he says.
"We're evaluating how many of those that will be grounded will be permanently grounded."
IAG has a "significant" number of single-aisle aircraft – around 40 – coming off lease over 2020-21, he says, which gives the company "a lot of flexibility" in its fleet, and the assumption that capacity requirements will be lower than originally planned means it "makes sense" to retire a number of aircraft.
While IAG is aiming to delay capital expenditure, it has not cancelled any orders. Walsh says the company has been having "very good dialogue" with Airbus and Boeing which has been "very constructive".
"We do have flexibility in relation to contracts but also, in the discussions we're having with them, we're expecting additional flexibility," says Walsh. "So I think that situation will continue to evolve."