IAG carriers are potentially able operate up to 75% of 2019 capacity by the fourth quarter of this year, with the Spanish airlines Iberia and Vueling in the best readiness positions.
Iberia's entire long-haul and short-haul fleet is operationally ready, as it its full pilot and cabin crew complement, although the reduction in the overall aircraft numbers compared with pre-pandemic levels limits its maximum capacity to 86%.
"The number of aircraft is the main constraint," says IAG chief Luis Gallego, speaking during a half-year briefing. "Pilots and cabin crew are not an issue for Iberia."
Gallego notes that the fourth quarter is a relatively weak season but the airlines are prepared to take advantage of a later summer leisure season.
Budget carrier Vueling can theoretically achieve the highest readiness figure for the quarter, with 100% of 2019 capacity, with its entire fleet available – excluding those permanently grounded. All its pilots are available and its pool of cabin crew is being rebuilt to sufficient numbers.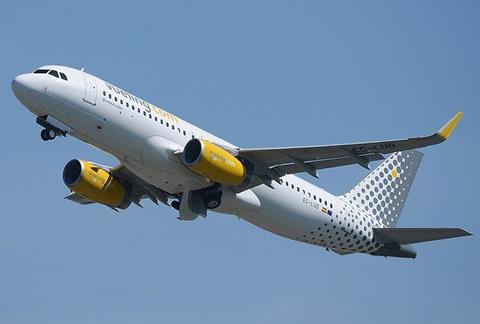 Some 92% of British Airways' long-haul and 80% of its short-haul fleet is operationally ready, but the carrier has 18% fewer long-haul jets than it had in 2019 – and with the Boeing 747-400 having been withdrawn, the remaining types, on average, are smaller.
All of BA's pilots are ready to fly, says IAG, as are all its cabin crew up to maximum capacity, although the carrier has 15% fewer pilots and 30% fewer cabin crew than pre-crisis.
Irish operator Aer Lingus is the most limited of the four carriers, partly because only 82% of its pilots are ready – the result of a "low level of flying", says IAG.
It says the pace of ramp-up to maximum operations has been constrained by training requirements, particularly for long-haul aircraft.
Its long-haul fleet has 5% fewer aircraft, and the current long-haul operation also features the smaller Airbus A321LR, and the short-haul fleet has also been cut by 15%.
But Aer Lingus has enough cabin crew to fly the current capacity plan, including the maximum peak, says IAG.