Icelandair Cargo is initiating a search for a new chief after managing director Gunnar Mar Sigurfinnsson resigned with immediate effect.
His decision to step down from the post comes at a crucial point in Icelandair Group's post-pandemic recovery.
The company has been turning in a strong performance but its cargo operation has "remained challenging", with expected improvement in profits failing to materialise.
Icelandair Group has re-assessed its full-year outlook, a couple of months after its first-half results, and highlights a sharp rise in fuel prices.
While it is still predicting a full-year net profit, it expects an operating profit of $50-65 million – a reduced margin of 3.3-4.3% based on revenues of $1.5 billion.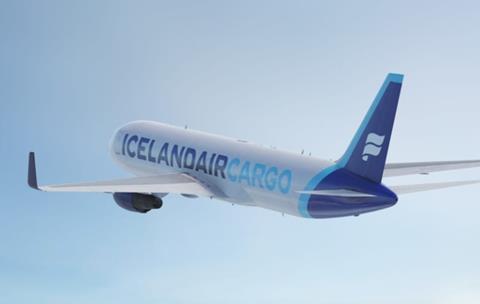 Icelandair Group is optimistic about its passenger operations and leasing business, but says it is taking "further actions" to turn around the freight activity.
Sigurfinnsson has not elaborated on his reasons for standing down, but Icelandair Group chief Bogi Nils Bogason says he has "successfully led" the cargo division for 15 years, and "played a vital role" during the pandemic by pursuing opportunities to generate much-needed revenues in the freight sector.
He will be succeeded in the interim by Icelandair technical operations director Einar Mar Gudmundsson, and intends to stay on to support the transition.