Icelandair transported just 14,000 passengers during December 2020, but even this figure was more than the October and November totals combined.
Fourth-quarter revenues for Icelandair Group amounted to just $60 million to 31 December, down by more than 80%, while pre-tax losses for the period reached $97 million.
It attributes the heavy impact to the resurgence of the pandemic, and consequential travel restrictions.
Icelandair Group says its liquidity over the last three months was "heavily influenced" by large volumes of refund requests which resulted in a net cash outflow of $30 million.
It says it has "minimised to the extent possible" its cash burn during daily operations – a total of $37.4 million – while retaining its ability to restore dormant services quickly as signs of recovery emerge.
"Maintaining a strong liquidity position is a vital component in an effective ramp-up process," it says.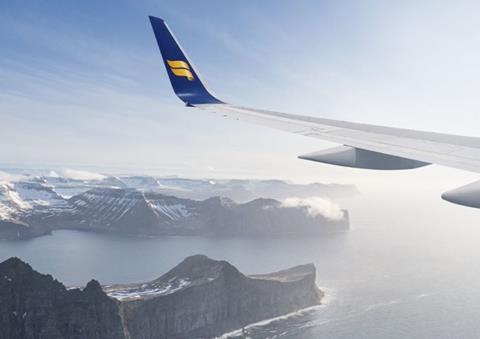 The company has reinforced its liquidity by taking steps to "streamline" its long-term cost base and operations, agreeing to sell three Boeing 757-200s – one of which was delivered in December, with the other two set for handover in the first quarter of this year.
It has also reached a sale-and-leaseback arrangement of its office building near Reykjavik downtown airport.
"The sale boosts liquidity, while at the same time laying the groundwork for increased operational efficiency and unlocking future cost savings," the company says, adding that it will use the three-year lease period to combine its operations at a single site in Hafnarfjordur.
Icelandair Group still has undrawn credit lines amounting to $52 million plus access to a state-backed credit facility of $120 million from two domestic banks.
The company says its flight schedule for this year remains subject to the post-crisis recovery and easing of restrictions.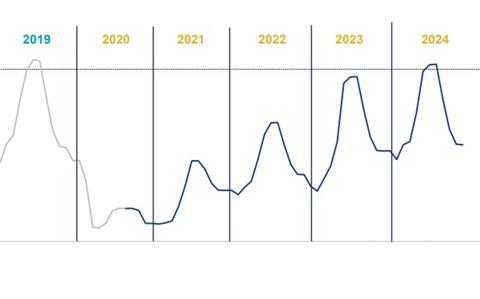 It has simplified its network to enable a quick and flexible response to the market demands, but says its focus remains on connections between Europe and North America.
Icelandair Group's freight operation has been "less affected" than passenger services, it says, and the outlook over the next few months is "good".
Cargo revenues rose by 48% in the fourth quarter to nearly $21 million.
"[We] will continue to focus on freight transport in cargo aircraft, until the capacity in the route network has somewhat recovered," it says. "Other group businesses are expected to continue to operate at minimum levels in the coming weeks."