Icelandair's new collective agreements with aircrew means pilots and flight attendants will work closer to theoretical maximum limits, and enable the airline to explore new network prospects.
International regulations restrict pilots and cabin crew from operating more than 900 block hours per year.
Icelandair says that, given the structure of its network and taking into account training and sick days, the theoretical maximum for its pilots is about 725h.
But the airline adds that its pilots have actually been flying some 525h per year.
The collective agreement recently signed with the Icelandic cockpit union FIA increases this level by 22%, to some 640h – closer to the top limit, improving productivity.
Icelandair says the remaining gap is primarily the result of the airline's "continuing to adhere to Icelandic labour market conventions", in relation to such aspects as sick leave and days off.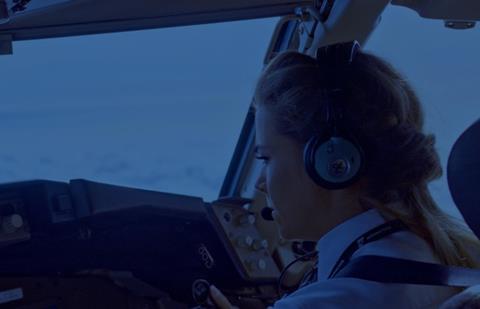 It says the new agreement, which runs to the end of September 2025, relaxes duty-time and rest clauses and reduces vacation days.
The carrier says it will bring productivity improvements "in line with, or ahead of" those of its peers, and lift restrictions which limited the feasibility of flights to southern Europe or the US west coast.
It adds that the agreement would have lowered the company's costs this year by $17 million.
A similar collective deal with Icelandair flight attendants increases their productivity level from 596h to 688h. The theoretical limit for the airline's operation is about 735h, it says.
Icelandair fought a protracted battle with cabin crew union FFI, at one point even dismissing the entire flight attendant corps and planning temporarily to install pilots at cabin crew, before the two sides reconvened to finalise an arrangement.
The agreement, which also runs to September 2025, raises the guaranteed block time for permanent cabin crew from 65h to 70h per month, and 75h for the first two years of employment.
Icelandair says these measures are "in line with industry practice".
It adds that the agreement provides more efficient rostering, with a closer alignment with regulatory minimums, and will increase network flexibility and development potential for the airline.
Icelandair says the agreement would have saved $9 million this year, and adds that it will work with its cabin crew union to achieve an additional 4% cost reduction.
It says the bargaining pacts amount to a 25% efficiency improvement from pilots and 20% from cabin crew, while it will also benefit from a 10% improvement through a collective deal with its aircraft maintenance personnel.
Icelandair says salary costs in 2024 compared with 2018 will effectively decrease by 8% per available seat-kilometre despite pay rises over the period as a result of the efficiencies arising from the new union agreements.