Icelandair Group has pushed back by two weeks a provisional deadline for reaching restructuring agreements with various partners, forcing it to revise the timeline for a planned share offering.
It has notably yet to reach a deal with cabin crew representatives, and the company is expressing "concern" that no "significant progress" has been made with talks since they stalled about three weeks ago.
Negotiations with the pilots and aircraft mechanics unions have been successfully completed.
The company had aimed to complete negotiations and sign agreements over the restructuring with key stakeholders – partners, lenders and lessors – by 15 June.
But it has moved this back to 29 June, the date from which it had originally expected to commence the share offering.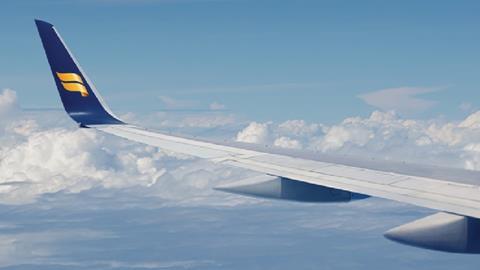 Icelandair Group has secured shareholder approval to increase its share capital by up to IcKr30 billion and is planning to raise $150-200 million from issuing new shares.
"An updated timeline regarding the share offering will be presented when agreements with stakeholders are in their closing stages," it says.
The company says the discussions with cabin crew union FFI centre on a deal for increased utilisation, through "relaxation" of clauses on duty time and rest.
It also wants more flexibility on terms which limit the feasibility of flights to southern Europe, the US west coast, and other new markets.
But it insists that "competitive" salaries and working conditions will be maintained.
Icelandair Group claims its "voluntary" restructuring plan is the "optimal course" for all those involved, and secures long-term interests of all parties.
But it acknowledges that it will have to "explore alternative options" to restructure if it cannot obtain the voluntary agreements needed.
Icelandair Group is still holding discussions with other stakeholders as part of the plan, it says, negotiating payment "holidays" and other changes in order to re-align liabilities with cash-flow.
Talks with Boeing over compensation for the 737 Max problems have also continued.
Icelandair Group adds that its negotiations with the Icelandic government are "progressing according to plan".
It states that the government has "indicated willingness" to provide a guaranteed credit line, although its support remains conditional on securing "concessions" from lenders, lessors and vendors, as well as a successful share offering.