Icelandair Group has started rebuilding a fuel-hedging position, suspended during the pandemic, as it notes the effect of fuel prices on its first-quarter performance.
The company has turned in a pre-tax loss of $62.5 million and a net loss of nearly $50 million for the three months to 31 March.
It says the average world market price of fuel in the quarter was $929 per tonne, a 75% rise on the figure of $532 during the same period last year.
Icelandair Group says it has begun taking "careful steps" to rebuild a "modest" hedging position, covering 29% of its first-quarter consumption at $664.
The company is hedging the equivalent of 23% of its second-quarter consumption at the same price, and 18% of its third-quarter consumption at $935.
Icelandair Group's financial statement shows that fuel accounted for 24% of its operating expenditure over the first three months of the year – up from 10% during the corresponding period in 2021, when the fuel price was much lower and the pandemic was still heavily affecting services.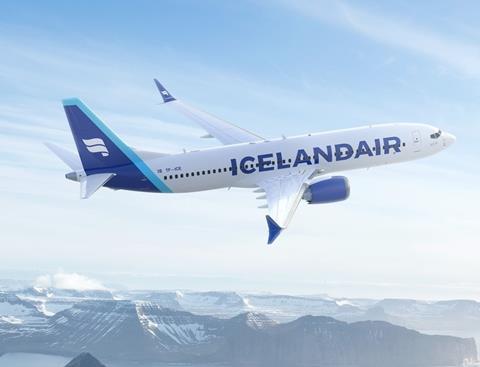 Chief executive Bogi Nils Bogason says the "steep rise" in fuel prices, along with the "considerable cost" of ramping-up for an "ambitious" summer schedule – all against the backdrop of the pandemic – had an impact on its financial performance.
But he says the figures are "in line" with management expectations. "We continued successfully ramping up our operations in the first quarter of the year," he adds.
The company achieved 58% of pre-crisis capacity over the period, and it foresees reaching 77% in the second quarter, and 85% in the third.
Icelandair Group will offer services to 49 destinations during the year, with 412 weekly flights from Reykjavik's Keflavik airport at the peak, compared with 260 in 2021.
"We are optimistic for the future and, despite various outside pressures, the pent-up demand we have been seeing is realising and people have started traveling again," says Bogason.