Icelandair's chief operating officer, Jens Bjarnason, is stepping down from the role, to be succeeded by chief customer officer Sylvia Kristin Olafsdottir.
The change is part of a senior management reshuffle at the carrier which also involves chief revenue officer Tomas Ingason moving to become chief commercial officer.
Icelandair says it has chosen to "streamline" its organisation – bringing together its customer and revenue divisions – in order to "facilitate stronger performance".
"These changes are a part of our journey to drive performance while we realize our ambitious plans and seize the opportunities we see in our markets," says chief executive Bogi Nils Bogason.
"Creating a unified commercial division will align our commercial activities, both around our core strategy, where the customer is always at the centre, and our continued focus on strong revenue generation."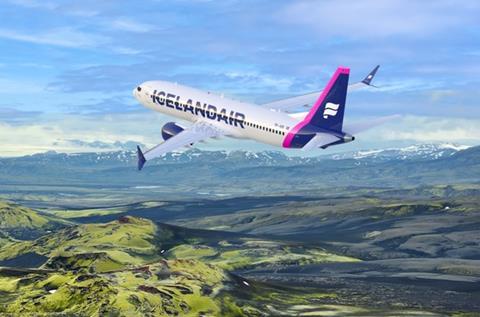 Olafsdottir has previously served in positions including director of network planning and director of operations support. Her career has also involved managing marketing and business development for information technology firm Origo.
She will oversee day-to-day operations in her new post, with a broad portfolio covering safety, flight and airport operations, and maintenance.
Ingason, a former chief commercial officer at now-defunct Icelandic budget carrier Wow Air, has been Icelandair chief revenue officer since 2021 and was previously its chief information officer.
Jens Bjarnason is not leaving Icelandair. He will become a senior advisor to Bogason, and support the implementation of Icelandair's upcoming fleet modernisation during which the carrier will introduce Airbus single-aisle jets.