South African carrier Comair's business rescue plan envisages a consortium of investors taking a 99% shareholding in the company, and restarting services around 1 December.
Some 1,800 jobs will be retained – although 400 will be shed – and the airline will resume operations with a fleet of 25 aircraft.
The consortium comprises seven named individuals plus an investment vehicle, Luthier Capital, putting up an initial interest-free loan of R100 million ($6 million), to be drawn down in two equal tranches on 21 September and 1 October.
If certain conditions are met, these funds will be converted to securities and a further R400 million in equity will be injected, giving a total equity recapitalisation of R500 million.
New net debt totalling R600 million will be sought.
Comair has 20 aircraft but the optimised fleet, according to the business plan, would comprise 15 owned and 10 leased aircraft. Lease terms on four aircraft have been renegotiated and the intention is to do the same for the rest.
Projections from the business plan estimate that Comair will become profitable in the year to 30 June 2022, with a pre-tax surplus of R497 million for the airline operation and R647 million for the group as a whole.
The investors intend to acquire Comair by increasing the authorised capital by 50 billion shares, to a total of 51 billion.
If the conditions for the investment plan are not met, the rescue practitioners will commence a structured wind-down of the company.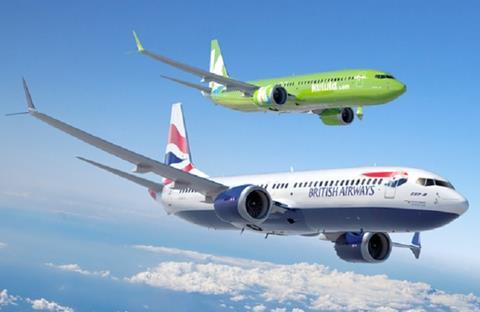 Comair has been immersed in a business rescue effort since early May, the result of rising debt levels from a fleet renewal, exacerbated by the grounding of the Boeing 737 Max as well as the air transport crisis triggered by the pandemic.
Its total debt increased from R2.2 billion in June 2015 to R4.9 billion by the end of last year, with a 10-fold rise in interest and financing costs.
Fleet ownership costs have risen by 65% over the three years to June 2020. Over the same period revenues have increased by only 26% compared with 41% for overall expenses, and operating profit has fallen sharply.
Comair had secured a settlement last year for a R1.1 billion payment from South African Airways, over a competition legal case, but SAA's own subsequent entry into business rescue means recovery of the full amount is highly unlikely.