Israeli flag-carrier El Al has received an offer from an investor to inject $51 million into the struggling airline in return for 190 million shares.
It has been formally put to the board by entrepreneur David Sapir, who is active in the tourism business and believes there are opportunities for El Al to benefit from the synergies.
The offer covers 190 million shares at $0.268 per share.
El Al's issued capital comprises 495.7 million shares which indicates that Sapir is seeking the same sized stake as Knafaim Holdings, El Al's primary shareholder, which has 38.3% of the airline.
According to a 1 September communication from Sapir's legal representative, the offer is conditioned upon a joint control agreement with Knafaim.
The communication points out that Sapir holds Israeli citizenship and has been involved in infrastructure, tourism and other businesses for over 30 years in Central and Eastern Europe as well as Latin America.
It says Sapir has drawn up a business plan, which he believes will yield a return to the airline not only in its existing activities but in others where the company is not present.
"Formulation of the business plan will yield profitability and bring added value to all the various stakeholders in El Al," the communication adds.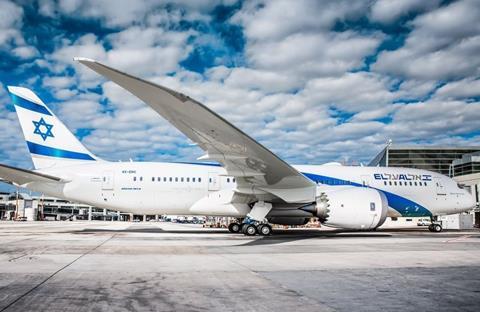 Shapir would work to obtain an alternative line of credit for the company, and strive to reduce operating costs through expanding the carrier's business, establishing strategic partnerships, and cutting expenses.
This savings effort includes bringing down the acquisition cost of jet fuel. The communication claims a "significant reduction" in annual fuel costs would be possible given Shapir's involvement in the sector.
Knafaim says it is "studying the implications" of the proposed investment and possible joint-control agreement, stressing that no decisions have been reached.
El Al has previously received offers for a $75 million investment, subsequently raised to $101 million, from businessman Eli Rozenberg, while another potential investor, Meir Gurvitz, has also reportedly approached the company.