United Airlines Ventures (UAV) is in "active discussions" with airlines, lessors and major oil companies to join the Sustainable Flight Fund, a venture capital fund launched and managed by United in February aimed at supporting start-up firms with technology to increase the production of sustainable aviation fuels (SAF).
"We already have investments from GE, Honeywell and Air Canada, and we have another seven or eight that we're about to announce in the coming month or two," Mike Leskinen, president of UAV, told FlightGlobal during an interview at the show.
The fund started with $100 million in investment from United and its inaugural partners, which also include Boeing and JPMorgan Chase, and it will grow up to $300 million as more partners invest, he explains.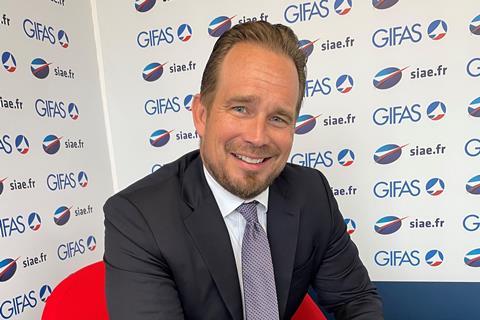 "We are writing cheques from $5 million to $25 million for start-ups that are doing everything from micro algae that can be used to boost sustainable aviation fuel to companies like Svante that does point source capture of carbon dioxide," says Leskinen.
The fund is open to all players and airlines, including competitors to United, stresses Leskinen. "If we just tried to make this about United or tried to make this a competitive advantage for United, we're not going to change the industry," he says.
"And if we don't change the industry, flight shaming is only going to get worse in Europe and it's going to come to the US. This is about decarbonising this business in a real way, in-sector, and taking responsibility for our emissions," says Leskinen.
After kicking off by supporting start-ups, the UAV Sustainable Flight Fund will likely move on to sign SAF offtake deals as the manufacturers build their production capability, says Leskinen.
United has already invested in the future production of three billion gallons of SAF, which it claims is the most of any airline in the world.