Iraqi Airways is putting up for auction a pair of Boeing 747s which have been parked at Tozeur-Nefta airport in western Tunisia.
One of the two is a 747SP (YI-ALM) while the other is a 747-200 (YI-AGP).
Both aircraft were manufactured in 1982 and are fitted with Pratt & Whitney JT9D engines. They were parked in the aftermath of the Gulf War and eventually permanently retired from the fleet.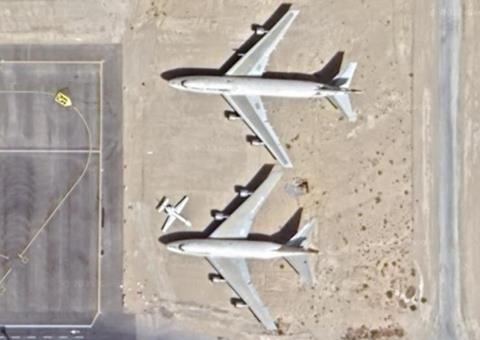 Iraqi Airways says it intends to conduct the auction on 16 August.
It says the estimated value of each aircraft is $494,000 and one of the requirements for participating in the auction is a deposit amounting to 20% of this value to the Iraqi ministry of finance.
The successful bidder must conclude the transaction within seven days of the auction date, the carrier adds, and there are conditions attached to the use of the aircraft after the sale.
Iraqi Airways has been modernising its fleet with types including the Boeing 787 and 737 Max, as well as the Airbus A220.