Iraq's transport ministry has signalled a resumption of flights to European destinations in Germany and Denmark this month.
The ministry indicates that daily services will be operated to Frankfurt, Berlin, Munich, Dusseldorf and Copenhagen from 10 November.
Iraqi Airways is promoting the flights but the government has not disclosed full details of the operations.
The flag-carrier was blacklisted by the European Commission in 2015 and the restrictions on operating to Europe remain in place.
Iraq's transport ministry has held several meeting with European regulators with a view to persuading authorities to lift the ban.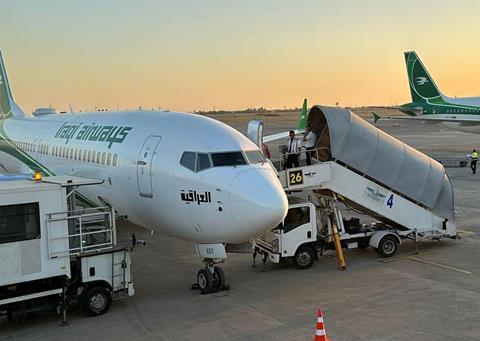 The ministry claims Iraqi Airways is progressing with "remarkable" development in its service levels, network expansion, and modernisation of its fleet.
It states that the European routes will be re-opened through a "joint operation", adding that the measure is part of the broader effort to remove Iraqi Airways from the blacklist.
The carrier had invited applications in September from carriers holding necessary air operator's certificates and third-country authorisation to conduct wet-lease services on its behalf through European airspace.
It stated that flights would be operated from Baghdad and the aircraft used must not be more than 16 years of age.