Israeli carrier El Al appears set to operate an initial service to the United Arab Emirates on 31 August, following the diplomatic agreement reached between the two sides.
The Israeli and UAE governments disclosed the normalisation of diplomatic relations on 13 August, and stated that direct flights would be among issues for future discussion.
No specific bilateral framework has yet been drawn up for regular services.
But the Israel Airports Authority's official timetable lists an El Al flight departing Tel Aviv for Abu Dhabi on 31 August and returning on 1 September.
The outbound and inbound services carry the respective flight numbers LY971 and LY972 – perhaps deliberately reflecting the UAE and Israeli international telephone dialling codes '971' and '972'.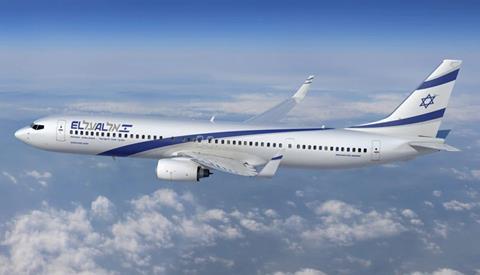 No aircraft type has been listed and the route for the flight is yet to become apparent – the most efficient flightpath would take the aircraft over Saudi Arabia, which currently prohibits transit by El Al flights.
El Al has not listed the flight on its schedule, nor has Abu Dhabi airport's operator. The service is likely to be a special one-off diplomatic mission to mark the political agreement.