Israeli leisure operator Israir Group has been granted an extension to complete negotiations with Chinese interests regarding its proposed acquisition of Czech carrier Smartwings.
Israir Group says the extension will run to 3 July.
Aspects of the discussions include the deposit of €500,000 ($547,000) in favour of CITIC Group, which is linked to the Chinese economics ministry.
CITIC holds nearly 50% of Smartwings.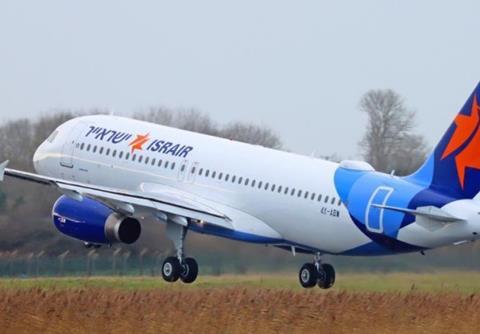 Israir Group says the extension has been given following "progress" in the talks with Smartwings' investors including CITIC. The company had previously been working to a 27 June deadline.
It states that uncertainty remains as to whether the proposed transaction will be finalised.
Israir Group has put forward a €44 million offer for Smartwings, comprising an €8 million purchase of share capital, plus €36 million for loan repayments.
Smartwings operates over 40 aircraft, says Israir Group, and transports over 6 million passengers, with bases in Prague, Warsaw, Budapest and Paris.