Israir Group is citing higher demand, expansion of its network and implementation of technological changes for an improvement in its first-half results.
The Israeli company generated a pre-tax profit of $7.2 million for the six months to 30 June.
Israir Group has disclosed revenues of $198 million, up from the previous interim figure of $140 million, while it limited expenditure for the period to $174 million.
Along with general higher levels of activity, it says, changes on the domestic route to Eilat have resulted in the loss-making service transforming into a profitable one.
Israir Group's financial statement also shows that the company benefited from additional income relating to updated provisions from its former ATR aircraft spares inventory, as well as a Greek hotel property deal.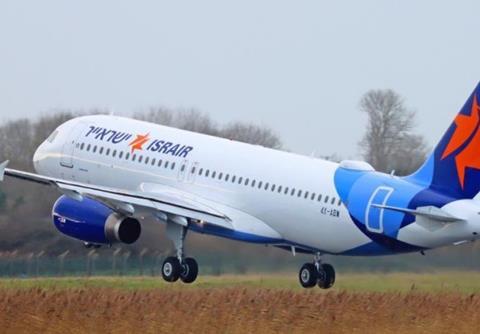 Second-quarter net profit of $4.85 million enabled the company to turn in a first-half net profit of $7.7 million.
The company is to expand its fleet next year with the addition of another pair of Airbus A320s, each dry-leased for seven-and-a-half years.
When the twinjets arrive in the second quarter of 2024, they will take the fleet to eight owned or dry-leased A320s, complemented by three wet-leased aircraft. The aircraft are being sourced through a "foreign company", with which Israir signed a memorandum of understanding on 11 August.