Israeli leisure operator Israir Group states that it is conducting "intensive negotiations" with Czech carrier Smartwings' owners, in order to reach agreement to acquire the airline.
Although the company says the tender process has advanced, it reiterates that it might not be the only contender and "does not know" whether negotiations are underway with any other party.
Smartwings is 51%-owned by entities controlled by Roman Vik and Jiri Simane, while the balance is ultimately held by the Chinese economics ministry.
"The parties are engaged in intensive negotiations with the aim of reaching agreements regarding the terms of the deal, in a way that will allow the parties to sign a binding memorandum of understanding," says Israir Group, which gave the update in its full-year financial statement.
Israir Group's offer – valued at €44 million – amounts to an €8 million purchase of the share capital, plus €12 million to repay partially owner loans, with a €24 million provision to cover the loan repayment balance.
Smartwings operates over 40 aircraft, says Israir Group, and transports over 6 million passengers, with bases in Prague, Warsaw, Budapest and Paris.
The company adds that it would benefit from new destinations, synergies, reduced expenditure, and an increase in the overall group value.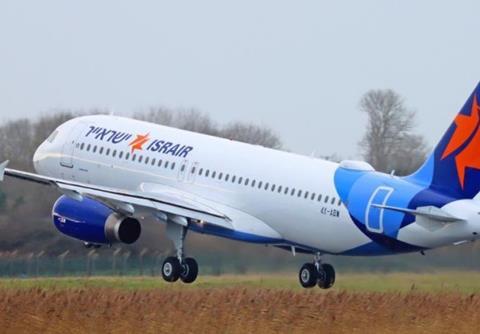 Israir Group has generated a $20.6 million full-year net profit – turning around a net loss of $34.6 million in the previous year – on revenues of just under $358 million.
It states that it showed "considerable improvement in all indicators" compared with 2021, and demonstrated "complete recovery" from the pandemic, despite a $22 million impact on finances from a 50% rise in oil prices.
Israir Group adds that it had to overcome "operational difficulty" in Israel, as well as rises in operating costs and higher customer claims over issues such as delays.
About 60.2% of the company is held by entities controlled by investors Rami Levy and Shalom Haim, while the other 39.8% is publicly-owned.