Israeli leisure carrier Israir has carried out a service to Bahrain from Tel Aviv, a week after the signing of a diplomatic accord between the two countries.
Israir operated an Airbus A320 on the route which – like a previous El Al flight to the United Arab Emirates – involved a transit of Saudi Arabian airspace.
Little information on the flight, which departed for Bahrain on 23 September and returned the same day, has been disclosed by either the Israeli or Bahrain's governments, or the airline itself.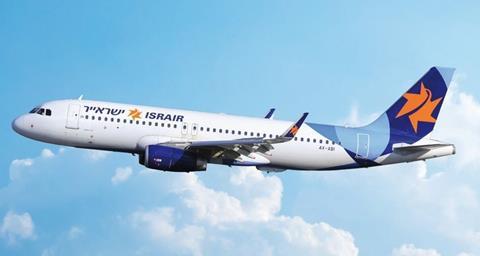 But Israeli prime minister Benjamin Netanyahu states that he spoke to Bahraini crown prince Salman bin Hamad Al Khalifa on 22 September.
He says the conversation was "very friendly" and the two discussed how they might "quickly add content" to the agreement signed between the states and "turn this peace into economic peace, technological peace, tourist peace".
"You will hear about the practical steps very soon," he adds.
Israir's flight to Manama was carried out by an A320 provisionally identified as 4X-ABI. The airline became the first Israeli carrier to place an order for Airbus jets with an A320 deal in 2007.