Israeli leisure carrier Israir's trustee has expressed several concerns to the latest bidder for the airline, investment fund Fortissimo Capital, over its acquisition proposal.
Fortissimo emerged as a bidder on 24 November but the airline's trustee has sought an urgent meeting with the company to discuss problems with the bid.
"It appears that the proposal raises a considerable number of difficulties," the trustee states in a 25 November communication, pointing out its non-binding nature and the lack of a bank guarantee.
The communication adds that the offer is subject to a number of conditions including performing due diligence and granting a 45-day exclusivity period – with a possible 14-day extension.
"Wording of the offer indicates that it may be subject to additional conditions that have not been specified at all," it states.
There are also "ambiguities" relating to the "vague obligation" to inject capital into Israir, and the waiving of its debt to parent IDB, subject to tax matters, and – given that Fortissimo plans to take 90% of the company – the trustee has "many question marks" regarding the outstanding 10% share.
"It is important to clarify that this is not an exhaustive list but it is there to illustrate the difficulties that arise from the proposal," the trustee adds. It has requested a meeting to clarify the conditions, stating that, while they remain in place, the bid is "not a real proposal".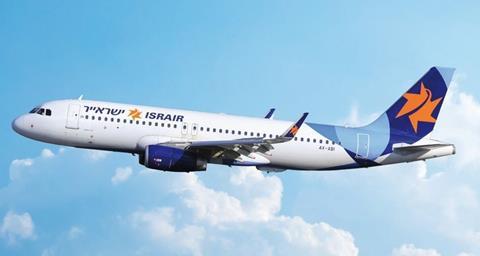 Fortissimo Capital Fund had said its non-binding offer, subject to due diligence, involved a 75 million shekel ($22.5 million) payment to Israir's shareholders for 90% of the airline.
It added that 75 million shekels would be invested in the airline, to support growth initiatives, with 25 million paid at closing and the balance of 50 million invested over the next two years. Israir's debt to IDB, about $5 million, would be forgiven.
"We believe that the proposed transaction represents an attractive investment opportunity," said Fortissimo. "And we are prepared to dedicate a significant amount of time and resources over the next two weeks in order to consummate a transaction."
Israir's trustee says it has negotiated with all the bidders, giving each the opportunity to improve its proposal, and has set a 30 November deadline for "best and final" offers.