Israir Group has outlined the requirements to bid for the Chinese shareholding of Czech carrier Smartwings, of which the Israeli leisure company is pursuing an acquisition.
China's economics ministry, through CITIC Group, holds 49.92% of Smartwings while the 50.08% balance is owned by entities controlled by investors Roman Vik and Jiri Simane.
Israir Group states that the Chinese side has published an invitation to bid, in line with regulatory requirements, following Israir's negotiations with the Czech airline.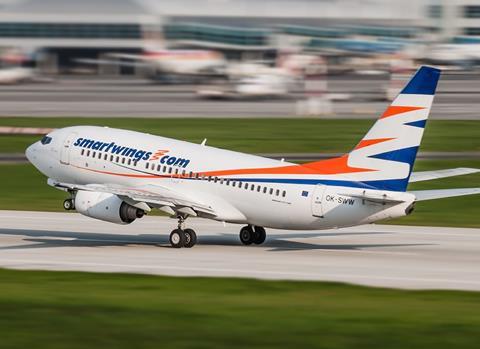 The Israeli company will be required to submit – by 27 June – its latest proposal for a transaction to take control of Smartwings.
It will also be necessary to place a €500,000 ($535,000) deposit on behalf of Chinese shareholders.
Vik and Semane are expected to continue negotiation in order to reach a "full and binding" agreement on the proposed transaction.
Smartwings' board had already cleared them to proceed with negotiations to acquire the Chinese shareholding.
Israir says the Czech shareholding of Smartwings is split between entities EH Group, UG Jet 2, and Unimex Group.