Italian carrier ITA Airways has shuffled its board of directors ahead of Lufthansa Group's entry into its governing structure.
The board has been reduced from five members to three, including Antonino Turicchi as chair, supported by advisors Valeria Vaccaro and Francesco Spada.
Former chief executive Fabio Lazzerini is stepping down, along with Frances Ouseley and Ugo Arrigo.
ITA has acknowledged their contribution to the airline's "complex start-up phase" and transition towards privatisation.
Lazzerini's powers will be entrusted to chief network and fleet officer Andrea Benassi.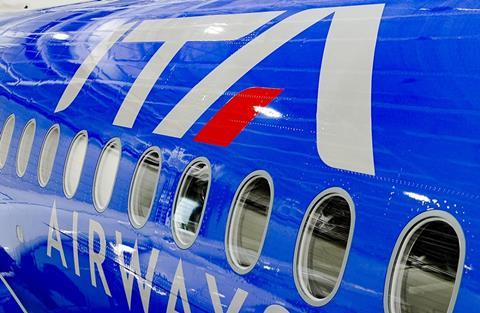 It states that the three-member board is in line with agreements between Lufthansa Group and the Italian economics and finance ministry.
Lufthansa Group had previously confirmed that it would be taking a 41% shareholding of ITA.
As a result of its entry into the shareholding structure the German company will appoint two additional members, one of whom will be the chief executive.
"This marks another crucial step in the path identified in the business plan of ITA Airways," says the carrier.