Italy's government has signed an air transport decree to establish a new national airline to succeed flag-carrier Alitalia.
The government is referring the operator as Newco, but transport minister Paola De Micheli signals that the company's formal name is ITA, adding that the company will "bring Italy to the world".
She says the decree has been signed with finance minister Roberto Gualtieri, economic development minister Stefano Patuanelli and labour minister Nunzia Catalfo.
"A national airline is born that will have to play a leading role on the European and international market," she says. It will represent a "clear discontinuity" with the past, and serve to "relaunch" Italian tourism.
Creation of the national carrier follows months of wrangling after plans for an investor consortium to take over Alitalia fell through and the government stepped in to set up a new airline.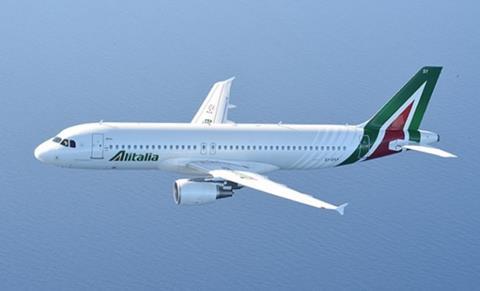 "Newco represents the first step towards establishing a quality carrier capable of competing on the international market," says Gualtieri.
He says the management team will develop and implement a "solid and sustainable" plan.
The board will include chief executive Fabio Maria Lazzerini and chairman Francesco Caio.
Patuanelli says the air transport crisis has provided an opportunity to think carefully about the relaunch, while Catalfo says: "We need a national airline to help Italy get back on track."
"With the birth of Newco we are faced with an ambitious challenge," Catalfo adds, "which must be met in order to equip the country with a competitive and qualified air carrier."
Workers' representatives have welcomed the ministerial decision. "Finally a stalemate of months has been overcome," says transport union Uiltrasporti.
There is a need to set up co-ordination activity with Alitalia's commissioner, the Newco management, unions and authorities, it states, to prepare the company for operations – working on the necessary investments in personnel for the airline's fleet, maintenance and ground-handling.
Union FIT-CISL adds that "a new era begins from this moment", and that efforts to execute the ambitious plan "must not go wrong".
Alitalia recorded an earnings loss of €207 million ($245 million) for the second quarter, the three months which inflicted heavy damage on the European airline sector.
The Italian flag-carrier's commissioner disclosed the figures to a parliamentary hearing on 7 October, indicating that the losses were on a par with those of SAS and Swiss.
Revenues over the first nine months of this year reached €716 million, a 70% fall on the same period last year.