UK leisure travel and budget airline firm Jet2 is investing in a sustainable aviation fuel plant which will be established near Liverpool.
The company will take an equity stake in the Ellesmere Port plant, which will start operations in 2027 and produce fuel from non-recyclable household waste.
Fulcrum BioEnergy will develop the waste-to-fuel plant, to be known as Fulcrum NorthPoint, which will produce annually some 100 million litres of sustainable fuel.
Jet2 will receive over 200 million litres of fuel, across a 15-year period, through the agreement.
"This significant investment…shows not only how seriously we take [decarbonisation] responsibility, but also how committed we are to taking tangible actions to address it," says chief executive Steve Heapy.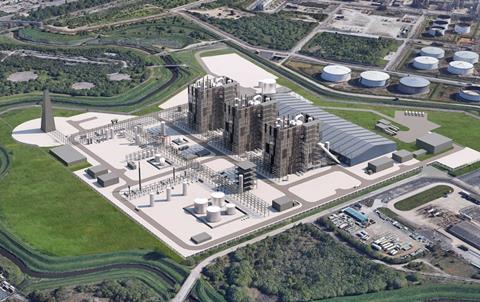 The company says its pact is currently "one of the longest" for sustainable fuel supply, and it will be receiving a "significant volume" of the plant's output.
Over the timeframe of the agreement the fuel will cut Jet2 net emissions by around 400,000t of carbon dioxide.
"The strategic positioning of the plant means that sustainable fuel is expected to be delivered directly to Manchester airport using the existing jet fuel pipework infrastructure, rather than having to rely on transporting the fuel by the road network," says the company.
At full capacity, Fulcrum NorthPoint will process 600,000t of waste per year to manufacture the fuel. The plant's capabilities will draw on those from a US-based facility, Sierra BioFuels, near Reno in Nevada.
Jet2's investment in sustainable fuel production parallels those recently disclosed by budget carriers Norwegian and Wizz Air.