UK leisure operator Jet2's veteran executive chair, Philip Meeson, is stepping down from the company's board after four decades.
Meeson acquired the company in its previous guise, Channel Express, in 1983, a few years after the carrier began operating.
Channel Express specialised in cargo and mail flights out of Bournemouth to the Channel Islands and destinations in Europe.
This airline assisted the start-up of a low-cost carrier – branded Jet2 – which emerged in 2002, and commenced operations from Leeds-Bradford airport early the following year.
Channel Express carried out the flights under the Jet2 name, initially with Boeing 737-300s flying a handful of European leisure routes.
Jet2 expanded rapidly and the Channel Express name was dropped in favour of the new brand, less than three years after the first flights. The fleet, by this point, had increased to around 25 aircraft including several Boeing 757-200s.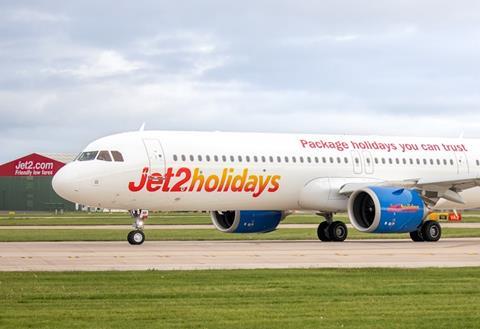 It expanded its fleet to over 100 aircraft, primarily Boeing types, but recently opted to undertake a modernisation with Airbus single-aisle jets, ordering 63 Airbus A321neos and 35 A320neos, through an agreement which could ultimately expand to 146 aircraft.
Meeson, who has already shifted much of his executive responsibility to other senior managers, is to become a non-executive chair this year and remain as such until his successor is appointed.
He says he is "extremely proud" of the business's development over the 40-year period, and is "confident" in the outlook for the company, but adds: "I am conscious of my age and the need to plan an orderly succession. I remain committed to Jet2 and will support my successor and the management in any way I can."