Kuwait Airways' new chairman is not expecting any near-term revival of plans to privatise the airline, indicating it will remain a government-owned operator.
Potential privatisation has been a drawn-out saga, dating back more than 15 years. The initiative to sell a large shareholding would intermittently gain momentum, only to be held up by political wrangling or deferred for strategic reasons.
Chairman Abdulmohsen Alfagaan, speaking to FlightGlobal at the Arab Air Carriers Organization conference in Riyadh, said the "idea was good" at the time.
But he believes the government has effectively shelved the notion, stating that Kuwait Airways serves a diplomatic function as a nationally-owned flag-carrier.
He adds that, in state hands, it represents a "strong arm of the government during crises".
Alfagaan says that Kuwait Airways is not concerned by the expanding presence of budget airline Jazeera Airways, stating that the flag-carrier offers a "different concept" to passengers and that the two airlines should not be considered as competitors.
He says his "biggest aim" for Kuwait Airways is "passenger experience", stating that the carrier has "very loyal" passengers and wants them to feel the airline is a "home", through enhancements to its products and services.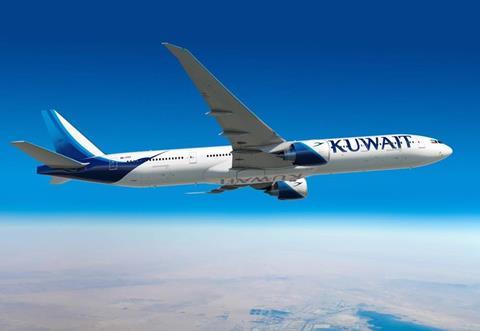 The airline has been heavily loss-making, but is implementing re-organisation efforts to improve its efficiency – including modernising its fleet with new Airbus jets.
It disclosed in August that it had halved full-year losses to KD55 million ($178 million) in 2022 compared with 2019.
While privatisation is not a foreseeable prospect, Alfagaan says the airline "wants to make money" because it is "important not to be a burden on the government's budget".
Alfagaan was appointed as the carrier's chair in September, when a new board of directors was approved. He is a veteran of the airline, having previously served as a pilot – flying such types as the Boeing 707,747 and Airbus A300 – before moving to managerial positions including chief operating officer.