Airbus is to upgrade the cockpit displays of more than 100 A320-family jets operated by US carrier American Airlines.
The airline has agreed to fit liquid-crystal displays and new display computers to the twinjets.
Airbus will upgrade the aircraft with the enhanced EEIS2 instrument system, it states, replacing cathode-ray tube technology with lighter-weight avionics.
Six displays feature in the cockpit – a primary flight display and navigation display for each pilot, plus centrally-mounted engine and system displays.
The retrofit programme will also replace the three display-management computers which are located in the avionics bay.
These computers acquire and process signals received from sensors and other aircraft computers in order to generate the images viewed on the six cockpit displays.
Each of the three computers is able to drive one primary display, one navigation display, and either of the two central displays.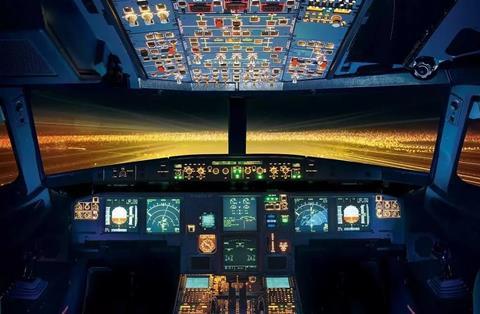 French aerospace electronics specialist Thales manufactures the EEIS2 equipment, which will be integrated by Airbus on the American aircraft.
Airbus says the retrofit of the high-resolution system will help "improve information displays for pilots", and provide new system features and capabilities.
"[The programme] will also maximise fleet commonality, significantly reduce maintenance costs and deliver a 50kg weight saving per aircraft," it adds.
According to American Airlines' latest full-year financial statement, its mainline fleet includes almost 400 baseline A320-family aircraft, including 218 A321s, 133 A319s and 48 A320s – as well as 68 of the re-engined A321neo.
Airbus says the upgrade will cover "over 100" of the earlier-generation models in the carrier's fleet.