Lessor Avation is upbeat on the airline and aircraft leasing market, stating that the coronavirus pandemic is essentially over.
Avation's fleet utilisation is improving, while the painful restructurings that some of its airline customers faced have largely been absorbed, according to the lessor's financial results for its 2022 financial year.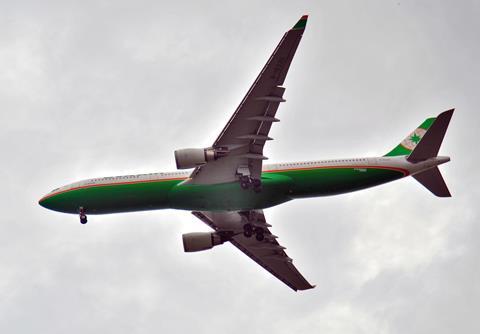 "The 2022 financial results reflect the end of the pandemic and the return to a high level of utilisation for Avation's aircraft fleet," says Avation chief executive Jeff Chatfield.
"There has been a significant recent recovery in passenger numbers and the airline industry. The Company is optimistic about a future for the leasing industry characterised by high demand for aircraft as the global fleet builds and transitions to low CO2 technology in the coming years."
Chatfield adds that the lessor is seeing greater interest for airlines to buy or lease aircraft at "sustainable" rates, and that lenders are willing to lend against aircraft.
For the 12 months ended 30 June, Avation swung to an operating profit of $90.2 million, compared with an operating loss of $62.7 million a year earlier. Revenue fell 5% to $112 million.
As of 30 June, Avation's fleet comprised 39 aircraft serving with 17 customers in 14 countries.
Avation adds that as the world recovers from the pandemic, passenger numbers have surged. It also notes that the Omicron variant of Covid-19 appears to be less severe, with governments dropping mask mandates and reducing travel restrictions, allowing both domestic and international travel to recover.
"Industry data suggests that airlines will require significant numbers of leased aircraft following the pandemic due to the large number of older aircraft that have been retired and the impact of the pandemic on airline balance sheets, reducing their ability to purchase aircraft directly," adds Avation.