Brussels Airlines chief Peter Gerber is to take over as the head of German holiday airline Condor, succeeding veteran Ralf Teckentrup.
Gerber's departure from the Belgian operator – a Lufthansa Group carrier – had previously been disclosed.
Condor has confirmed that he will step into the top post from 1 February 2024, after the supervisory board agreed the change.
"[Gerber] is not only an extremely experienced aviation manager, but also the leader who will successfully take Condor further into the future," says supervisory board chair Friedrich Andreae.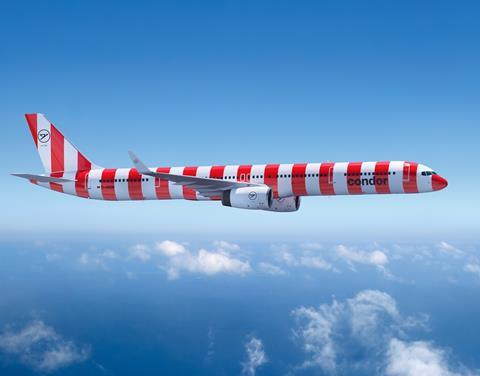 Andreae adds that Gerber's tasks will include progressing with fleet modernisation and implementing digitalisation projects.
"This is how Condor will become Europe's most successful leisure airline," he says.
Gerber will work with chief financial officer Bjorn Walther and chief operating officer Christian Schmitt.
Teckentrup has led Condor for nearly 20 years, having been appointed in 2004.
Gerber has been connected with Lufthansa Group for over three decades, having served as chief of Lufthansa Cargo, and as a member of the executive board of Lufthansa's passenger airlines division.