Polish flag-carrier LOT's new chief executive, Michal Fijol, says he is "cautiously optimistic" about the airline's prospects following its return to profitability last year.
The carrier turned in a net profit of zl113.7 million ($28 million) for 2022 – compared with the previous full-year loss of nearly zl1.33 billion – on revenues of zl8.67 billion.
Fijol says the results give reason to believe that LOT can repay its state-aid liabilities and accomplish "ambitious development assumptions".
"LOT is profitable, LOT is hospitable, and LOT is punctual," he adds.
According to LOT's full-year financial statement, some zl389 million of the 2021 loss will be covered through supplementary capital while the remaining zl937 million will be covered by "future years' profits", including the profit generated in 2022.
The airline transported nearly 8 million passengers last year with a load factor of over 80%, but the number of seats offered remains 27% down on the pre-crisis level of 2019.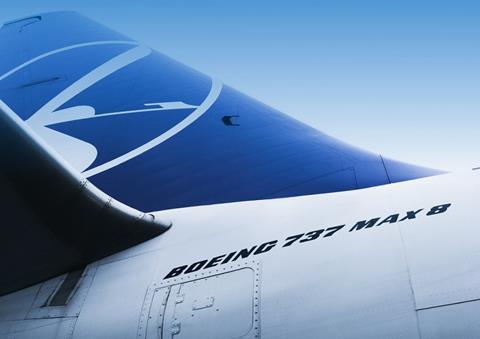 LOT says the economic turbulence following the pandemic and the Ukrainian conflict have generated double-digit inflation not recorded in Poland for over two decades.
It adds that the conflict has a "negative impact" on perceptions of Poland as an attractive tourist destination while the closure of nearby airspace over Russia, Belarus and Ukraine "significantly changes" the economics of individual routes and connections.
Eleven connections operated by LOT have been cancelled while the duration of some long-haul flights to Asia has been lengthened by more than 2h.
LOT says it has opted to develop its charter operations "significantly" to help counter the impact, and look for alternative routes on which to deploy the fleet.
The airline, as a result, reinforced its presence in the Balkan region with services to Sarajevo and Pristina, and lifted frequency or capacity to Central European capitals including Chisinau, Prague, Budapest and Bucharest. It also chose to open new services from the Warsaw Radom airport.
LOT says it picked up six additional Boeing 737 Max jets as a result of Romanian carrier Blue Air's collapse, and chose to take another three in 2023-24.
It says these will "fill the gaps" after the airline returns De Havilland Dash 8-400 turboprops, and substantially increase the number of seats available on its network.
At the end of last year the carrier had 82 aircraft – among them 15 Boeing 787s – of which 65 were under operating lease, 15 were under finance lease, and two were owned.