Lufthansa Group is aiming to recruit more than 2,000 pilots over the next two years in order to meet increasing demand.
The company – which is commencing services with its new City Airlines operation next year – has embarked on a promotional campaign to source more cockpit crew.
Lufthansa Group says the campaign is intended to attract direct-entry pilots as well as potential trainees, and is particularly looking to encourage women to join.
"The group's cockpit crew corps is drawn from a wealth of paths and backgrounds," says the company.
"With the range of employment models available, a pilot's position at the Lufthansa Group can be readily tailored to a wide selection of life circumstances and situations."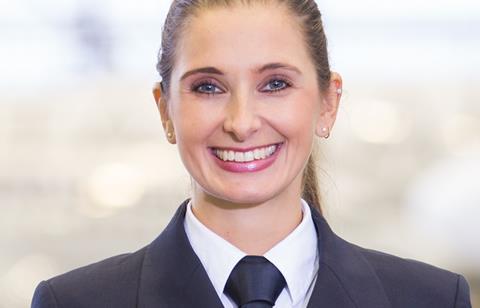 The company is looking to enlist over 2,000 pilots by the end of 2025.
For potential cadets Lufthansa Group offers a two-year course through European Flight Academy, with theory training in Bremen or Zurich and practical work in Rostock-Laage, Grenchen or the US site in Goodyear.
Lufthansa Group says its various airlines "give priority" to graduates of the academy when looking for pilots. The company adds that the campaign – which it calls 'Flybig' – plans "further promotional waves" over the next year.