Lufthansa Group is to double the number of aircraft in service to 160 from the beginning of June as it starts to re-open its network.
The company says that passengers will be able to access over 100 destinations.
It states that the repatriation schedule, which has involved 80 aircraft, is set to end on 31 May, and Lufthansa will re-introduce services to leisure destinations including Mallorca, Sylt, Rostock and Crete.
"We sense a great desire and longing among people to travel again," says executive board member Harry Hohmeister.
The network will include 106 cities but Hohmeister points out that "all due caution" will need to be observed, which could mean limited on-board catering, restrictions at destinations and longer waiting times at airport security.
Lufthansa Group also brought in a requirement, on 4 May, to wear face-masks on board.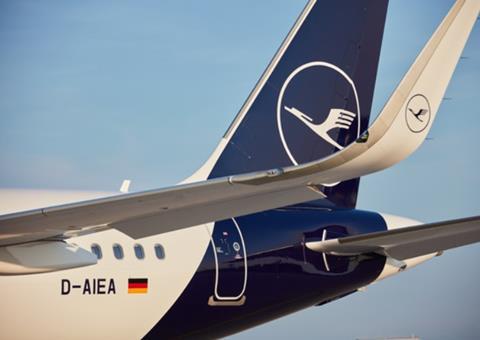 "It goes without saying that the safety and health of our guests and employees are of the highest priority," says Hohmeister.
Lufthansa Group has been negotiating a financial stabilization package of €9 billion with a German federal economic fund.
It says the talks are centred on a "silent participation" – whereby an investor would supply capital but not have an overt role in management – and a secured loan, the conditions for which are still under discussion.
Lufthansa Group says the options for a capital increase could include enabling the investor to take a shareholding of just over 25%.