Lufthansa Group is aiming to become an early adopter of trajectory-based information capability with the delivery of new Airbus A320neo-family aircraft from next year.
The group is to receive more than 65 jets equipped with the 'extended projected profile' technology which is based on enhanced ADS-C surveillance transmissions between the aircraft's flight-management system and air traffic control.
ADS-C enables an aircraft to downlink flight information to air traffic controllers, but ADS-C EPP provides the capability to include a real-time four-dimensional reference trajectory, based on route and performance data in the flight-management system.
This potentially enables accurate projections of the aircraft's future position which can be used for more efficient airspace management and route optimisation.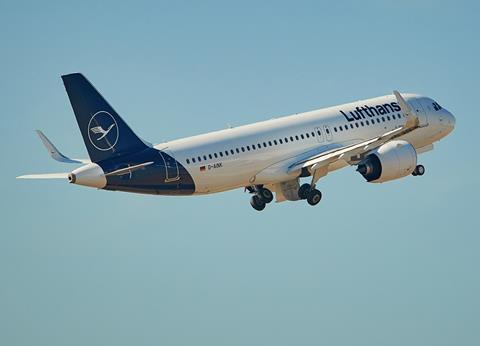 Lufthansa Group executive board member for fleet and technology Detlef Kayser says the new Airbus aircraft will have the ADS-C capability fitted ahead of a 2028 European mandate.
"This will enable our pilots to fly even more efficiently on first flights within Europe as early as next year," he states.
The aircraft will initially be able to use ADS-C EPP within the upper Maastricht airspace which covers a section of northwest Europe.
"Lufthansa Group aims to further improve airspace management in Europe, avoid unnecessary detours and therefore fly more sustainably," the carrier says, adding that it is working to "pioneer" the technology and promote the "fastest possible introduction".