Mexico's government is poised to create a new carrier based on defunct operator Mexicana's assets, after securing a compensation agreement with workers to take over the brand.
Overseen by the defence ministry, and led by a Mexican air force general, the new carrier will lease 10 Boeing 737-800s, with three to be delivered during September this year and the other seven in October.
Boeing has been providing advice to prepare the business plan and supporting the effort to obtain an air operator's certificate. The carrier will be based at Mexico City's secondary Felipe Angeles international airport and, once it opens, the new Tulum Felipe Carrillo Puerto airport.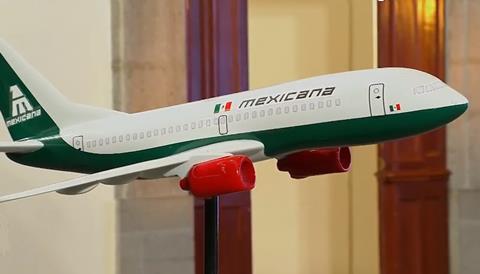 Secretary of the interior Luisa Maria Alcalde Lujan disclosed the "historic" agreement to acquire the brands of Mexicana, which ceased operations in 2010, during a presidential briefing on 10 August.
Alcalde Lujan says an "old problem" that "seemed impossible" has been solved, 13 years after Mexicana's collapse, and this will allow the airline to "resume flight".
Mexicana was privatised in 2005 with ownership held by Grupo Posadas, but lasted only five years.
Since the airline's bankruptcy in 2010, representatives of some 7,400 Mexicana personnel have been striving to obtain compensation.
Current Mexican president Andres Manuel Lopez Obrador offered a governmental purchase of the brand and other assets of Mexicana if a consensus could be reached between the various workers' parties.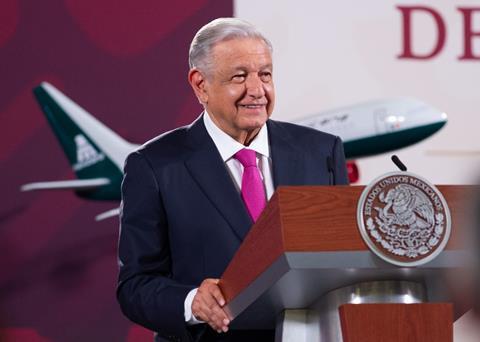 Mexico's institute for the appraisal of national assets, INDAABIN, derived a figure of 815 million pesos ($48 million) which will be distributed among the personnel.
Alcalde Lujan says the sale of the brands was finalised on 9 August, while sale of a flight simulator and three properties is imminent, and payment to the workers will commenced on 15 August.
She says progress with recognising the workers' claims has been made "despite the injustices of the past", which she attributes in part to previous administrations.
Mexican defence secretary Luis Crescencio Sandoval Gonzalez says the new carrier was formally incorporated on 16 June, under the name Aerolinea del Estado Mexicano Sociedad Anonima de Capital Variable.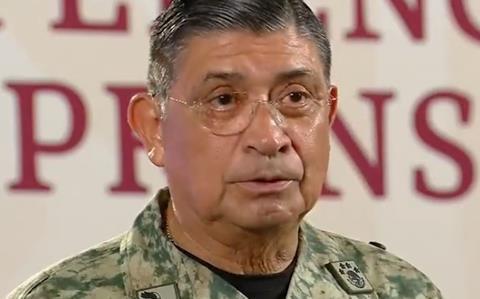 "From the beginning of its operations, this airline will contribute to increasing the connectivity and coverage of air services between the different geographical areas of the country," he says, adding that it will be an "engine of growth and development".
He says it has already created over 200 direct jobs and this will rise to 745 by the time it commences services.
Its aircraft fleet will carry a red-white-green colour scheme, in line with the Mexican flag, and identify with the logo of Mexicana. The jets will be configured in a single-class, 180-seat layout and the airline will provide "quality service at an affordable cost", says Sandoval Gonzalez.
He says the route network under consideration would feature 20 initial destinations: Cancun, Monterrey, Guadalajara, Tijuana, Campeche, Chetumal, Merida, Puerto Vallarta, Ixtapa Zihuatanejo, Cozumel, Los Cabos, Hermosillo, Ciudad Juarez, Villahermosa, Huatulco, Oaxaca, Acapulco, Mazatlan, La Paz and Leon.
Other routes are being examined which will depend on the state of infrastructure at their airports.
Several union representatives expressed support for the Mexicana asset agreement during the briefing, among them Mexican airline pilots' union general secretary Jose Humberto Gual Angeles, who says the agreement – a few days ahead of the anniversary of Mexicana's failure – is an "act of social justice", after crews were left "with no job and no livelihood".