The transfer of freighter operator Nippon Cargo Airlines (NCA) from logistics group NYK to All Nippon Airways (ANA) has been delayed until next year.
In an investor note, shipping group NYK said that the transfer of shares had been moved back from 1 October to 1 February 2024.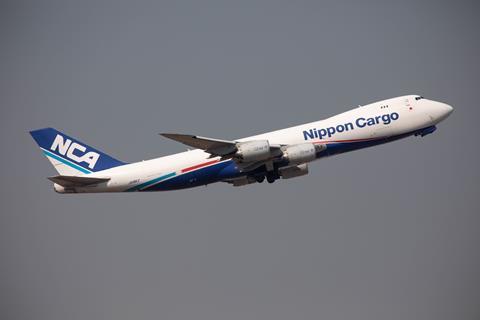 Explaining the move, NYK says the delay is due to the time it would take for competition authorities to examine the deal.
"The execution of the share exchange is subject to the completion of examinations by the competition authorities in each country and region," NYK says.
"Considering the current situation and the time required for further procedures, the execution date of the share exchange has been changed as follows [October to February].
"There is no change in the policies of NYK, NCA, and ANA to execute the share exchange."
When announcing confirmation of the deal in July, NYK said that NCA would be better positioned to grow further within an airline group, which would also be more capable of supporting NCA with emissions reduction requirements.
"The continual introduction of new aircraft to expand the operation and maintenance system, as well as the continual training of personnel engaged in operations and maintenance required considerable expenditures," NYK said.
"In the highly volatile business environment of airfreight transportation, NCA has been facing challenges in expanding its business scale at a level that is commensurate with such costs."
The airline decided to concentrate on the Boeing 747-8F after a maintenance issue forced the company to temporarily ground its fleet back in 2018.
It also faced a government maintenance warning earlier this year. For ANA, the deal will "dramatically enhance its international air cargo network".
This story originally appeared on Air Cargo News.